[rt_heading style="" align="" mobile_align="" size="h1″ font_color_type="" font="" custom_font_size="" link="" link_open="_self"]PRCover [rt_highlight style="style-1″]the most powerful & cost-effective[/rt_highlight] media solution[/rt_heading][rt_chained_contents style="1″ align="left" font="" thick_border=""][rt_chained_content icon_name="icon-ok" title="About"]PRCover offers just the essential PR services required for business success.
Why pay for more when all you need are the services that make a real difference. Cut the time you spend with your PR agency down to just the essentials. But still get the results you need. Plus you save time and money with real-time reporting via our online databoard showing all the PR activities and wins.
It's a monthly service that includes:
A curated Target Media list – industry and location specific aligned to your target audience goals
Up to 2 press releases researched, drafted and distributed to your Target Media and relevant news services like Bloomberg and Asia Wall Street Journal etc.
Media/journalist engagement/follow-up
Executive Interviews with key media
SEO and search marketing to ensure your news stays top in search all month so your news can be easily found by investors, clients and partners.
An online databoard so you can see real-time the PR activity and results
We work with publicly listed companies through to start-ups.
We do all the work – all you need to do is approve the press releases, be available for media interviews by email, phone or TV – with our support –  brief us for 15 minutes per week and we do the rest.[/rt_chained_content][rt_chained_content icon_name="icon-ok" title="Price"]PRCover starts at just $12,250 per month.[/rt_chained_content][rt_chained_content icon_name="icon-ok" title="Data"]PRCover includes a databoard so you can see at any stage how well your press release is doing and which media is running your story.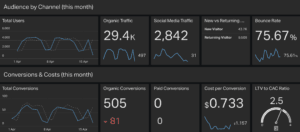 [/rt_chained_content][/rt_chained_contents][vc_empty_space][vc_btn title="Book a call with us – learn more" shape="square" color="danger" size="lg" align="center" link="url:https%3A%2F%2Fcalendly.com%2Fdigital-mantra-group%2F15min|||"]